Traducere in romana mai jos 
Imagine how it would be to…
 find a way how to bring back passion and magnetic attraction to your relationship
 feel confident, charismatic and sexy
 know how to attract the right partner to your life
 use the pleasure in the body to cultivate more love and soul connection
 experience full body orgasms and altered states of consciousness through love making
 know how to use your sexual energy to connect with spirit
On February 24th we celebrate Love Day in Romania and what better way to tune into it, than a extraordinary retreat in the luscious landscape of the Romanian mountains of Transilvania
3 days of great sharing, meeting soul family (and, who knows, maybe a soul mate?), basking in pristine pure nature and deep dive into the issues of relationships, communication and sacred sexuality
We invite you to a transformational journey into intimacy. Come learn how to create and nurture the relationship you want on all levels and heal your sexuality back to sacredness.
If you are a woman, you will get to know yourself more. You are not weird or inadequate if you can't orgasm within 3 minutes. Find out what are your natural needs and desires and how to communicate them with your partner to receive the fulfillment you always wanted.
If you are a man, you will be blown away! Finally, the biggest secret is revealed: you will get to understand women! And not just that, but also how to approach her so she feels safe with you and craves for more intimacy with you.
THE VENUE
We've picked the best location for this, a dreamlike landscape in a very high energetic place of the Transilvalianian mountains. Just walking on this land upgrades your energy, boosting up your vitality, self confidence and clarity and igniting your passion. All this is topped up by the lusciousness of a great bio resort, so pittoresque  and in tune with nature that you will feel like basking in fairy land
The whole place is built with organic architecture, perfectly integrating into nature and with special care for the environment, all hand sculpted and hand painted
You can enjoy home made drinks, kombucha, birch sap, grandma-like jams and pies and wonderful organic vegan meals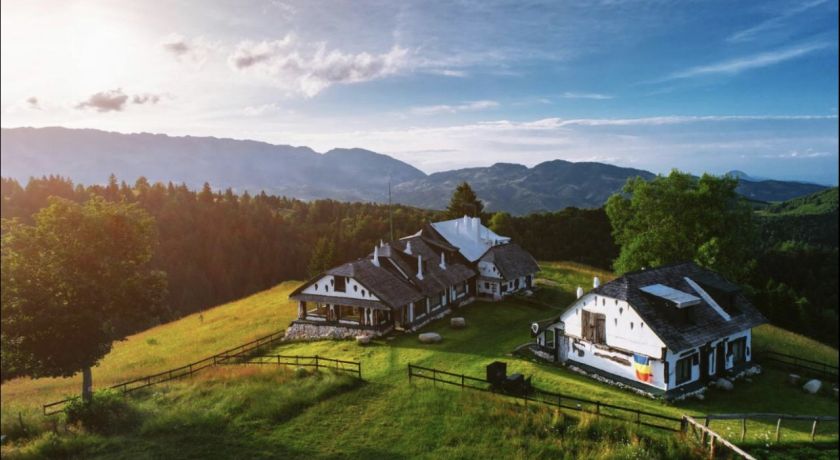 MUST I COME WITH A PARTNER?
 If you have a partner they will be deeply grateful that you participated in this group. You can attend the seminar with or without your partner. In both cases you will experience dramatic shift in your sexuality and relationship.
If you are single it will boost your confidence and help attract the right lover into your life. 
WHO IS THIS RETREAT FOR?
 Are you looking for new ways to better communicate with a partner,so that you can have your needs met?
 Are you in a relationship, sadly watching the passion vanishing away ? Wondering how to bring the spark back?
 Are you single and would you like to attract the right partner into your life?
 Are you searching for new ways of shifting your intimacy from the body level to more connection on emotional and spiritual level?
 Have you ever wondered what is sacred sexuality and wanted to explore tantra in a safe way?
 Are you ready to expand your orgasmic capacity to a whole new level beyond your wildest dreams?
If your answer is yes to any of the above, then this class is for you
WHEN DO I COME?
February 24-26th
WHERE?
We meet in the mountains of Romania, close to Brasov, in a beautiful venue in the purest, most pristine, nature
After booking your place the location is sent to you via message
If you can't attend live you can receive the online link or the recording of the class( for lifetime access)
Eltrayan, the founder of this retreat, has traveled all over the world participating in workshops and conferences on this topic, has studied and practiced light feeding and healing methods for the past 13 years, and has created several information and education projects on this topic : Pranic Consciousness Summit, an online platform where over 45 specialists in the field hold conferences on pranic nutrition; Pranic Festival in Romania, a meeting that has reached its 8th edition, which co-opts speakers from all over the world specialized in this practice, Pranic Festival in India, Pranic Consciousness Summit, the holistic educational program Energy in Harmony for school children and more than 14 charity and environmental campaigns called It's Better with Love.
She is a board member of the Global Pyramid Societies Movement, an organization that teaches meditation around the world – with 25,000 pyramids built for meditation around the globe – and a peace ambassador at the Embassy of Peace.
She now also practices Soul Healing – Holistic Therapy – which deals with body-mind-soul balance and energy field deprogramming and reprogramming and shares her experiences in books, workshops, courses and conferences. She is the author of 5 books, including "The Pranic World Book", which describes her experience in pranic communities and pranic processes.
Currently, Cristiana holds conferences and therapeutic sessions on the topic of nutrition and pranic healing in several countries of the world and deals with helping those interested in understanding this paradigm.
See a glimpse into our previous meeting, here:
HOW TO BOOK
LIVE IN PERSON
The retreat fee is 333 E
 To this adds the accommodation : 183 E (EARLY BIRD until 2.2.23)/ 222 E in double shared room or 300 E (EARLY BIRD)/333 euro in single room
To book your place please make your reservation deposit of 150 E or pay the full fee of 500 E (double shared)/666 E(single room).
The rest of the retreat fee is to be payed one week before the retreat date (by February 22nd).
If you need a 2 rate payment write to us on watsapp or email eurynome999@gmail.com
ONLINE
If you can't join us live you can come online for 333 E
The retreat costs include:
 accommodation*
daily meditation and portal connecting exercises with Cristiana Eltrayan – Holistic Therapist, Speaker & Author;
cacao ceremony & sound healing
energizing moments in highly vibrational places;
full translated English and Romanian guidance about all the places we visit (should there be visitors from other countries we'll see how we manage translations; our guide is able to also provide guidance in French and Italian)
room bookings and management
ENERGY WORK INCLUDED:
creating and maintaining a field of harmony, purity and healing to all the places we go to;
cacao ceremony & sound healing
energy work with all the hosts and people involved for a general harmonious experience
energy work for each participant – form the moment for booking the place – to harmonize with the retreat, the participants and the places we go to (it might result in healing, chakra harmonizing, diet changes)
energetically preparing the road, the transportation and the meetings between participants
subtle energy work with each participant, during the retreat and beyond for personal healing, group integration, harmonization with the sacred sites we visit and integrating certain aspects in the present or other lifetimes
working with the local guides, gatekeepers and light beings that are guarding the places and the group
maintaining a field of high consciousness to receive the guidance and the right rhythm of the retreat
monitoring and (if allowed) adjusting the energy fields and the weather of the places we go to
* Depending on the group type and accommodation type, the food management is up to you. 
** Transportation is not included, according to the number of participants we will rent cars and share transportation costs between participants. 
 IMPORTANT NOTE:
Make sure you bring comfortable and also warm winter clothes, hiking shoes and gloves + cap, as the weather can get really cold. The trip might include 2 to 3 h of walks/mild hiking, so make sure your health and tonus are up to that.
All our retreats are vegetarian/vegan. Even if your not vegetarian on daily basis,we recommend taking a few days off meat while you come with us
All retreats are non refundable, but transferrable to other events, online or live
****************************
 Imaginează-ți cum ar fi să…
 găsești o modalitate de a readuce pasiunea și atracția magnetică în relația ta
 te simți încrezător, carismatic și sexy
 știi cum să atragi partenerul potrivit în viața ta
 folosești plăcerea din corp pentru a cultiva mai multă iubire și conexiune sufletească
 experimenteazi orgasmele cu întregul corp și stări modificate de conștiință prin a face dragoste
 știi să-ți folosești energia sexuală pentru a te conecta cu divinitatea
Te invităm la o călătorie de transformare în intimitate. Vino să înveți cum să creezi și să hrănești relația pe care o dorești la toate nivelurile și să-ți vindeci sexualitatea înapoi la sacralitate.
Pe 24 februarie sărbătorim Ziua Iubirii în România și ce modalitate mai bună de a te acorda cu ea, decât o retragere extraordinară în peisajul luxuriant al munților din Transilvania
3 zile de împărtășire grozavă, întâlnire cu familia sufletului (și, cine știe, poate un suflet pereche?), bucurându-ne de natura pură curată și scufundare profundă în problemele relațiilor, comunicării și sexualității sacre
Dacă ești femeie, te vei cunoaște mai bine. Nu ești ciudata sau inadecvata dacă nu poți avea orgasm în 3 minute. Afla care sunt nevoile si dorintele tale naturale si cum sa comunici cu partenerul tau pentru a primi implinirea pe care ti-ai dorit-o intotdeauna.
Dacă ești bărbat, vei fi uluit! În sfârșit, cel mai mare secret este dezvăluit: vei ajunge să înțelegi femeile! Și nu doar atât, ci și cum să o abordezi, astfel încât să se simtă în siguranță cu tine și să dorească mai multa intimitate cu tine.
LOCATIA
Am ales cea mai bună locație pentru asta, un peisaj de vis într-un loc foarte înalt energetic al munților Transilvaniei. Doar mersul pe acest pământ îți îmbunătățește energia, sporind vitalitatea, încrederea în sine și claritatea și aprinzându-ți pasiunea. Toate acestea sunt completate de luxul unei stațiuni bio grozave, atât de pitoresc  și în ton cu natura, încât veți simți că vă veți bucura de tărâmul zânelor.
Întregul loc este construit cu arhitectură organică, integrându-se perfect în natură și cu o grijă deosebită pentru mediu, cu mobilier sculptat si pictat manual
Te  poți bucura de băuturi de casă, kombucha, seva de mesteacăn, gemuri și plăcinte asemănătoare bunicilor și mâncăruri vegane organice minunate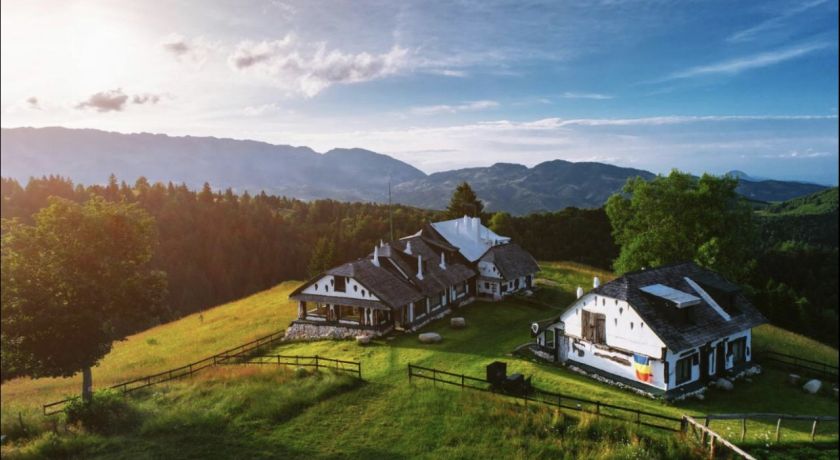 TREBUIE SA VIN CU UN PARTENER?
 Dacă ai un partener, el va fi profund recunoscător că ai participat la acest grup. Puteți participa la seminar cu sau fără partenerul dumneavoastră. În ambele cazuri, veți experimenta o schimbare dramatică în sexualitatea și relația voastră. Dacă ești singur, îți va spori încrederea și te va ajuta să atragi partenerul potrivit în viața ta.
 PENTRU CINE ESTE ACEST CURS?
Cauți noi modalități de a comunica mai bine cu un partener, astfel încât să vă puteți satisface nevoile?
 Ești într-o relație și, cu tristețe, observi că pasiunea dispare? Te întrebi cum să aduci scânteia înapoi?
 Ești singur și ți-ar plăcea să atragi partenerul potrivit în viața ta?
 Căutați noi modalități de a schimba intimitatea de la nivelul corpului la mai multă conexiune la nivel emoțional și spiritual?
 Te-ai întrebat vreodată ce este sexualitatea sacră și ai vrut să explorezi tantra într-un mod sigur?
 Ești gata să-ți extinzi capacitatea orgasmică la un nivel cu totul nou, dincolo de cele mai nebunești vise ale tale?
Dacă răspunsul tău este da la oricare dintre cele de mai sus, atunci acest curs este pentru tine
CÂND ?
24-26 februarie
UNDE?
Ne întâlnim in muntii Romaniei, langa Brasov, intr-un peisaj de o puritate si frumusete extraordinare
După rezervarea locului, locația vă este trimisă prin mesaj Dacă nu poți participa live poți primi link-ul online sau înregistrarea cursului (pentru acces pe viață)
Despre  Eltrayan:
Eltrayan, facilitatoarea retreatului, a calatorit în toată lumea participând la workshop-uri și conferințe pe această temă, a studiat și practicat metodele de hrănire și vindecare cu lumină în ultimii 13 ani și a creat mai multe proiecte de informare și educare pe această temă: Pranic Consciousness Summit, o platforma online unde peste 45 de specialiști în domeniu susțin conferințe pe tema nutriției pranice; Pranic Festival în România, o întrunire ajunsă la a 7-a ediție, care cooptează speakeri din toată lumea specializați în această practică, Pranic Festival in India, Pranic Consciousness Summit, programul educațional holistic Energy in Harmony pentru copiii din școli și mai mult de 14 campanii de caritate și ecologie numite It's Better with Love.
Ea este un membru al consiliului de conducere al Global Pyramid Societies Movement, o organizație care predă meditația în întreaga lume – cu 22000 de piramide construite pentru meditație pe tot globul – și ambasador al păcii la Ambasada Păcii.
Acum practică și Soul Healing – Terapia Holistică – care se ocupă de echilibrul dintre corp – minte-suflet și deprogramarea și reprogramarea câmpului energetic și își împărtășește experiențele în cărți, ateliere, cursuri și conferințe.
Este autoarea a 5 cărți, printre care "The Pranic World Book", care descrie experiența ei în comunitățile pranice și procesele pranice.
În prezent, Cristiana susține conferințe și sesiuni terapeutice pe tema nutriției și vindecării pranice în mai multe țări din lume și se ocupă cu ajutarea celor interesați în a înțelege această paradigmă.
CUM ITI REZERVI LOCUL
LIVE IN PERSOANA
Contributia pentru retreat este de 483 euro(EARLY BIRD)/ 555 E în camera dublă comună sau 633 euro (EARLY BIRD) / 666 E în camera single
Pentru a vă rezerva locul, vă rugăm să utilizați acest link pentru a efectua depunerea pentru rezervare de 150E sau pentru a plăti contributia integrală .
Restul contributiei pentru retreat trebuie plătit cu o săptămână înainte de data retreatului (până pe 22 februarie).
Daca aveti nevoie sa achitati in doua rate scrieti-ne pe watsapp sau email eurynome999@gmail.com
ONLINE
Daca nu poti veni la fata locului, te poti alatura online. Contributia este de 333 Euro
Contributia de retreat include:
– cazare*
– meditație zilnică și exerciții de conectare a portalului cu Cristiana Eltrayan – terapeut holistic, speaker și autor;
– ceremonie de cacao si sound healing
– momente de energizare în locuri puternic vibraționale;
–  traducere în engleză și română (în cazul în care sunt vizitatori din alte țări, vom vedea cum gestionăm traducerile; ghidul nostru poate oferi și îndrumări în franceză și italiană)
– rezervari si gestionare a camerelor
LUCRĂRI ENERGETICE INCLUSE:
crearea și menținerea unui câmp de armonie, puritate și vindecare în toate locurile în care mergem;

Lucru energetic cu toate gazdele și oamenii implicați pentru o experiență generală armonioasă

lucru energetic pentru fiecare participant – din momentul rezervării locului – pentru a se armoniza cu retragerea, participanții și locurile în care mergem (ar putea duce la vindecare, armonizarea chakrelor, modificări ale dietei)

pregătirea energica a drumului, a transportului și a întâlnirilor dintre participanți

lucru energetic cu fiecare participant, în timpul retragerii și nu numai, pentru vindecarea personală, integrarea în grup, armonizarea cu locurile sacre pe care le vizităm și integrarea anumitor aspecte în viața prezentă sau în alte vieți

lucru cu ghizii locali, paznicii și ființe de lumină care păzesc locurile și grupul
menținerea unui câmp de conștiință înaltă pentru a primi îndrumarea și ritmul corect al retragerii

monitorizarea și (dacă este permis) ajustarea câmpurilor energetice și a vremii locurilor în care mergem
ceremonie de cacao si sound healing
* În funcție de tipul grupului și tipul de cazare, gestionarea alimentației este la latitudinea dvs.
** Transportul nu este inclus, în funcție de numărul de participanți vom închiria mașini și vom împărți costurile de transport între participanți.
NOTĂ IMPORTANTĂ:
Asigurați-vă că aduceți haine confortabile și călduroase de iarnă, pantofi de drumeție și mănuși +caciula, deoarece vremea se poate răci cu adevărat.
Toate retreaturile noastre sunt vegetariene/vegane. Chiar dacă nu sunteți vegetarian, vă recomandăm să vă luați câteva zile fara carne în timp ce veniti cu noi
Toate retreaturile nu sunt rambursabile, dar pot fi transferate la alte evenimente, online sau live